EMA Nation 2014
Modernizing Medicine's First Annual Users Conference
Conference Dates: November 7-9 | Pre-Conference Workshops November 6-7
Orlando, Florida
Learn More. Imagine More. Do More. Together.
If you are an EMA user, this not-too-be-missed conference is for you! Register to join your specialty colleagues, Modernizing Medicine's product experts, account managers, training staff, developers and company founders in warm and sunny Orlando this November to gain even more knowledge and expertise in using EMA. Sign up to bring as many of the EMA users as possible in your practice too. The more proficient everyone on your team is in using EMA, the more efficiencies you will experience every day.
In the company of your specialty peers, network and engage with EMA product managers and company leaders to provide feedback for product enhancements. Lend your own expert user experience to help guide your colleagues in their use of EMA. A nation of EMA users can learn more, imagine more and do more – together.
Pre-Conference Workshops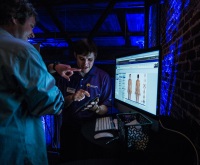 These workshops are designed for new EMA users only. Get your novice users up and running fast during these face-to-face meetings with our skilled EMA trainers who will provide hands-on training and answer questions. These are training opportunities combined conveniently with our main conference for added benefits.
Come Together in Warm and Sunny Orlando
Jump into the conference weekend at our Friday night welcome reception, hosted in typical, fun Modernizing Medicine style in the beautiful Florida venue we have selected for you near Walt Disney World® and Epcot®.
Hear from Our Founders Dan & Michael
Start Saturday morning at our General Session with presentations from our co-founders Dan Cane and Michael Sherling, M.D., along with our to-be-announced special guest keynote speaker. Learn more about top compliance issues like Meaningful Use and PQRS. See how EMA handles ICD-10 like nothing you have ever seen before, and try out schEMA, our new app accessed through EMA and powered by the brilliance of IBM's Watson.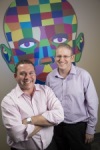 Meet the amazing Party Crashers at EMA Nation
We'll work hard to give you lively, informative sessions during the day and play equally hard with you on Saturday night at our client appreciation reception featuring the popular Party Crashers band we're bringing in from the West Coast to entertain you. You can mingle casually with your fellow conference attendees and the Modernizing Medicine staff – and we guarantee even if you don't dance, you will want to when you hear Party Crashers perform.
On-site Support Service
Live, on-site support will be available for you, too, throughout conference, so don't miss this event of the year that will lead you into 2015 as a more confident, competent EMA user and member of the fast-growing EMA Nation.
Don't miss this event of the year that will lead you into 2015 as a more confident, competent EMA user and member of the fast-growing EMA Nation. Learn more and register now for our special early bird rates.